My weekend photowalk ended at KLCC where I decided to revisit again. The
first
time shooting these twin towers was when I first got my DSLR.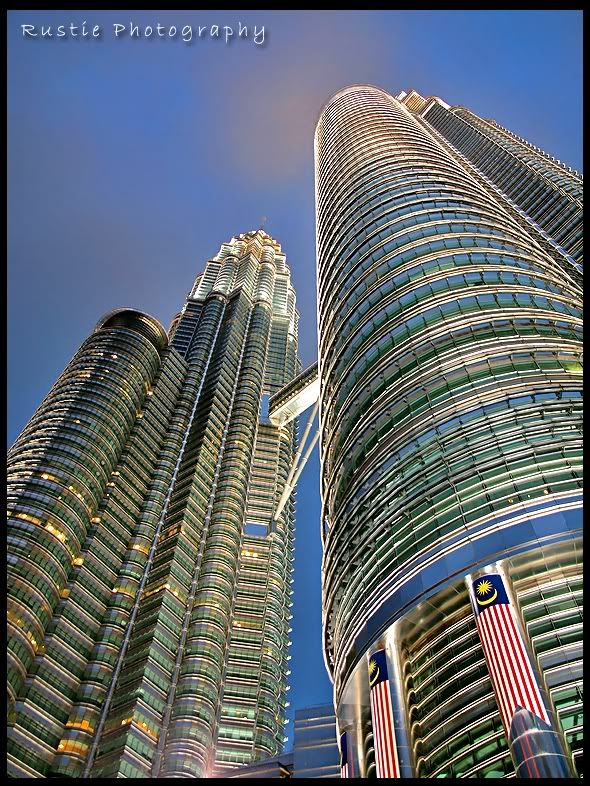 Taken about 7pm before the sky turns dark.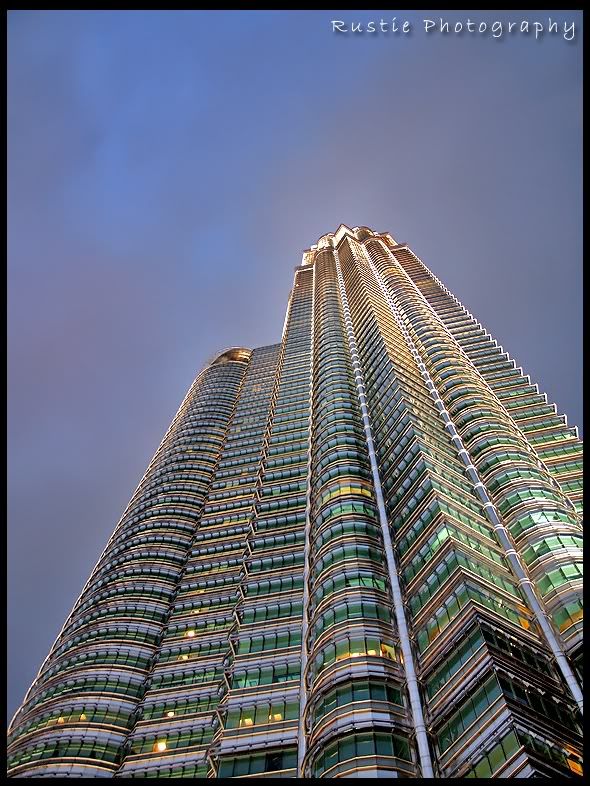 Looking back against the tower makes you wonder people can build magnificent things.
The structure just overwhelms anyone who sees it.
One of the peaks towering into the sky.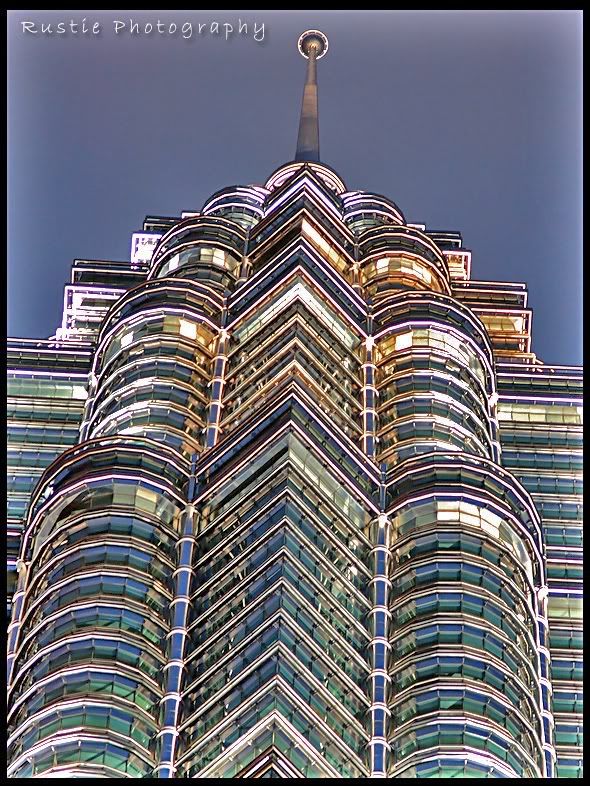 Of course, with the power of my 40-150mm. *Proud of it.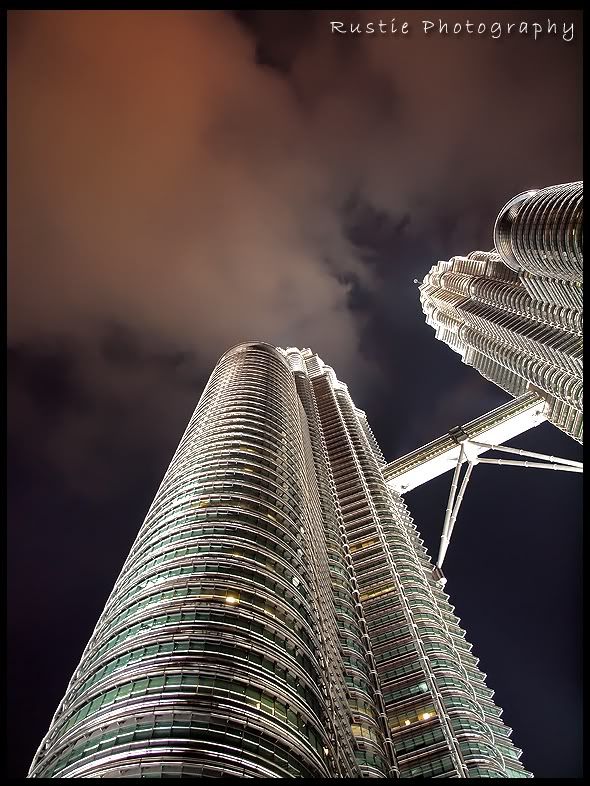 Taken at about 8pm before I left. Rain clouds hovering above the towers. Time to get home before it pours.
Share